Fayetteville's Go-To For Quality Pressure Washing Services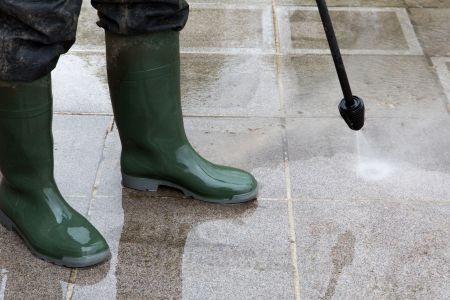 Contact All Out Pressure Washing for superior cleaning services in Fayetteville if you need high-quality professional pressure washing to revitalize the appearance of your home. All Out Pressure Washing is Fayetteville's leading provider of high-quality pressure washing services, specializing in everything from fence washing to roof cleaning and a number of other specialty areas. Whether you need a single cleaning or a personalized maintenance plan we will meet your needs at an affordable price and with unmatched customer care. Please contact us immediately and we will gladly help you!
Fayetteville's Reliable Driveway Washing Company
If you're tired of physical labor and routine driveway upkeep, don't worry. If you'd rather not spend hours scrubbing concrete stains away, contact the All Out Pressure Washing Team. Your driveway will be restored to its original appearance with our services!
Cleaning your driveway between one and two times per year is recommended if you wish to keep it in excellent condition. There are many homeowners who underestimate the power of pressure washing to remove stains on their driveways; however, with just one session, you'll achieve an impeccable driveway that will greatly enhance the curb appeal of your home. When it comes to keeping your home clean, you should begin with your driveway. For residential pressure washing and driveway cleaning services in Fayetteville, contact our experts. Our quotes are free, and we'll be happy to schedule an appointment for you right away!
Roof Cleaning in Fayetteville at Its Finest
Mold and other dangerous items can be removed from your roof with the help of our specialists. With a lengthy record of satisfied customers, we have the finest reputation in Fayetteville. Our roof cleaning services are of the greatest quality, and we use only the most cutting-edge equipment to reduce any negative environmental effects. We can restore the look of your roof, whether it is old and filthy. Regular maintenance is always recommended by our pressure washing experts to ensure the durability of your roof. Contact our trained crew immediately for roof cleaning that will remove mold, mildew, and algae from your roof and prevent them from returning.
There are currently no reviews or testimonials; check back soon!

Recent Articles
The Advantages of Commercial Pressure Washing

In business, maintaining a positive image is all that is required to keep things running smoothly. You must excel at grabbing your clients' attention and keeping them coming back time and time again. On the other side, many company owners are so focused on their projects, […]

Do-It-Yourself Pressure Washing: 5 Mistakes to Avoid

Pressure washing a structure, sidewalk, or driveway is the quickest way to improve a home's or business property's look. Regular hosing down will not remove dirt and grime, but pressure washing with the proper methods will. Is pressure washing, on the other hand, a weekend do-it-yourself […]
Contact All Out Pressure Washing
Call Your Elizabethtown Pressure Washing Professionals Today!